One (1) hour cruise at lake departing from city harbor (friday)
Departure from on city harbor on the hour and back in city on the hour.
Limited amount of product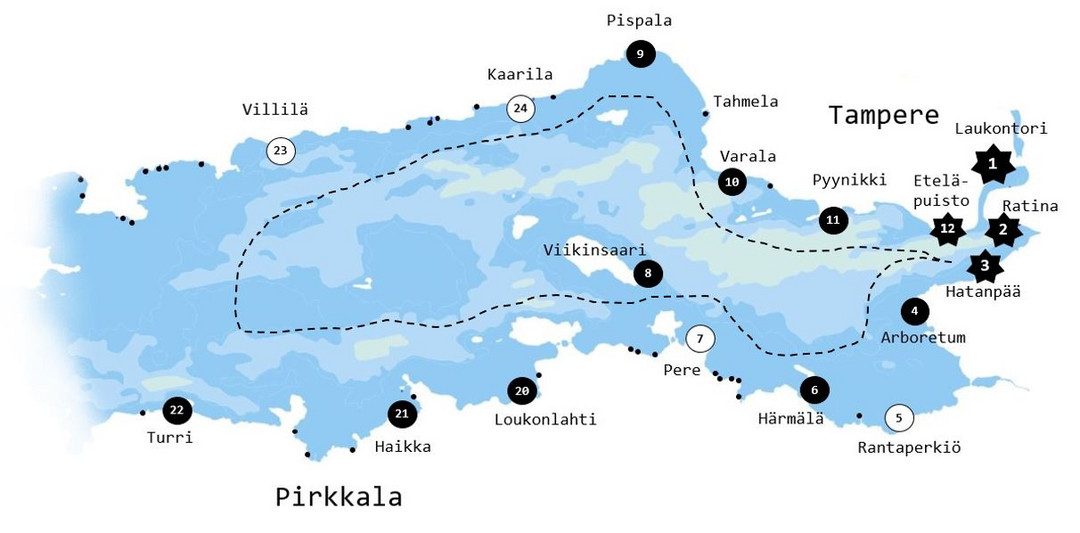 Welcome to one (1) hour cruise at lake Pyhäjärvi! Departure is from selected city wharf on the hour, and we will be back in the city on the hour as well.
Travelling with rather slow speed we can take up to six (6) passengers, and comfortable seat is available for 4-5 passengers. We can stop at selected destinations, or have a swimming break at desired location, for instance.
For cruises continuing next hour it is welcome to make a booking so that reservations are in the same shopping cart. It is also possible to have longer break in some selected destination and then continue travel as per next booking.